Biesse CNC Router Rover K FT
Machine Zone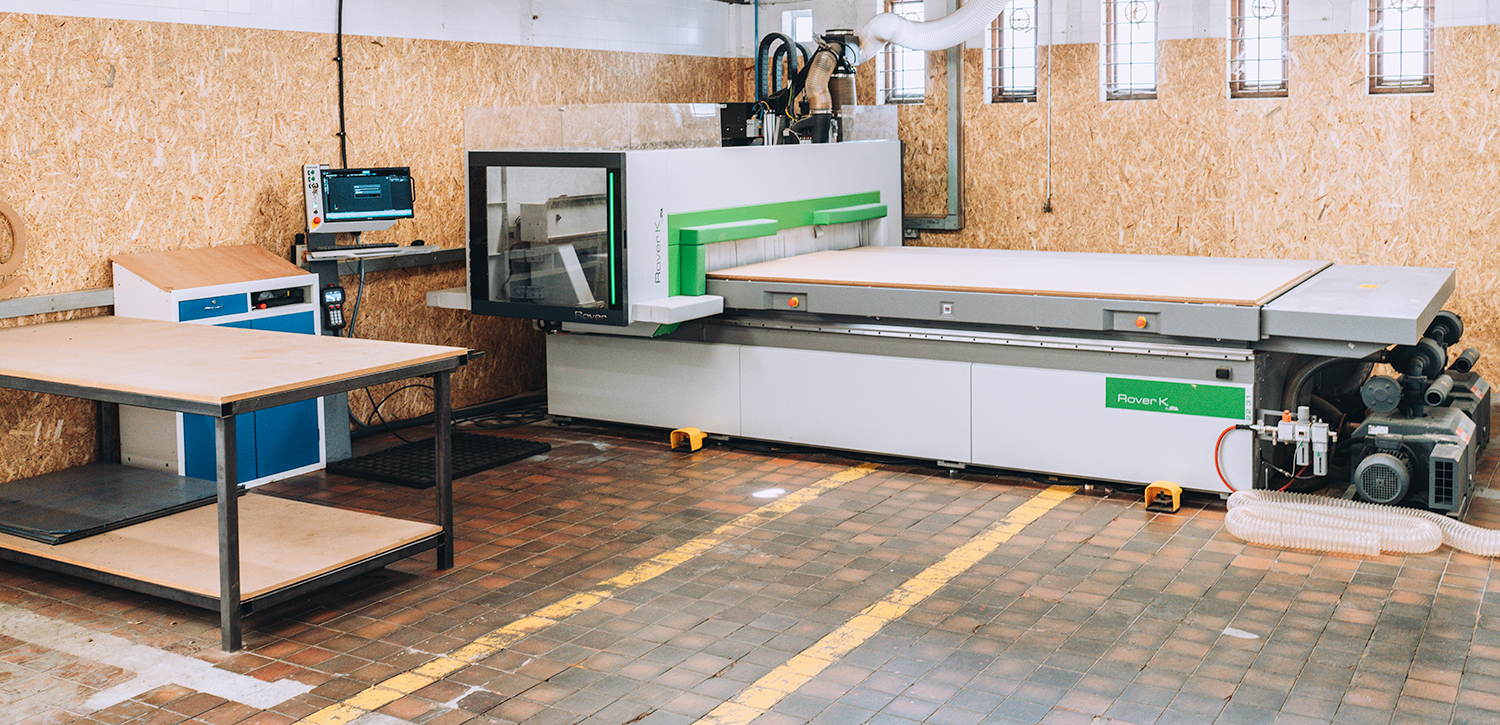 CNC Router
Biesse Rover K FT
This 4-axis machine, with a a 14 head fast-change tool magazine, and some very powerful vacuums, has some easy to use and very clever software that really does put some superb technology in your hands. The Biesse Rover K Series is actually a time-machine. In a single afternoon it will save you days of production time with a level of precision and accuracy that just makes life simple.
By providing this machine and training to use it we continue to fulfil our mission, to provide the very best possible making resources in a cost effective way.
Training
Learn how to:
Prepare CAD files for cutting
Import and manipulate DXF files
Create and assign tool paths
Set and operate the machine
This means that you'll be able to cut sheet materials to size, and able to pocket, mill and drill workpieces.
If you need to use tool that is not in our standard magazine, we can arrange to fit a tool for you. Available supported hours only. A fee of £15 per tool applies.
Ready to book? Here's how to get started.
Price List
Full Day Training