Trotec Laser Cutter / Engraver Speedy 500
Machine Zone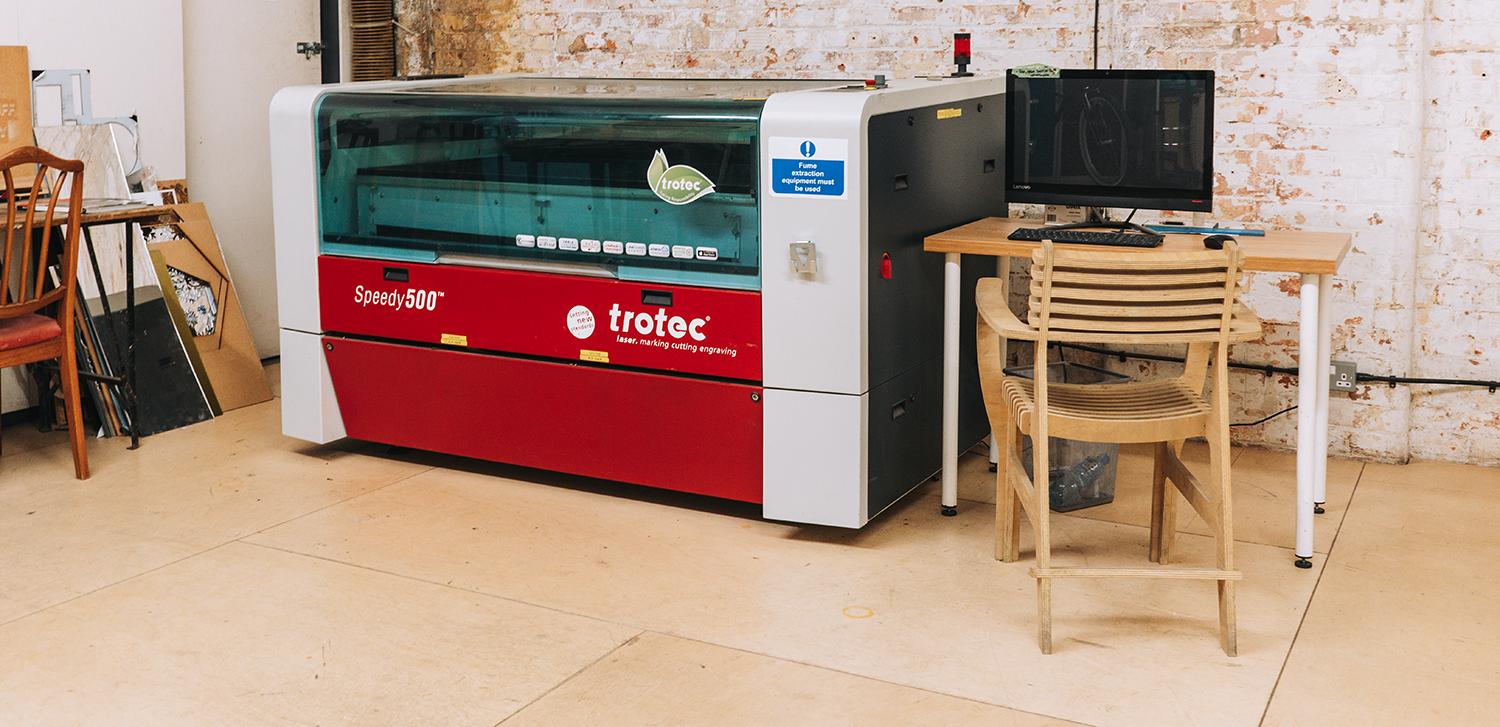 Laser Cutter / Engraver
Trotec Speedy 500
A highly versatile tool, able to cut and engrave a wide range of materials, it has a 120W CO2 cooled tube with a working area of 1.245 x 710mm.
It's used to cut paper, card, textiles, leather, acrylic, laser ply, mdf and solid wood. It will score paper and cut up to 9mm of solid oak so it's both extremely delicate and very powerful. It will engrave stone, glass and concrete, and even perform a chemical etch on many metals.
The Laser is available to Members who have passed a 2-hour training session and is then bookable by the hour.
More on assessments here.
Ready to book? Here's how to get started.
Price List
Training - £65
Per Hour - £20
10 Hour Day - £180
|  Technical Spec |    |
| --- | --- |
| Working Area  | 1245 x 710mm |
| Loading Area   | 1400 x ∞ mm |
| Max. height of workpiece | 112mm. without processing table 300mm |
| Max. processing speed | 2.54 m/sec. |
| Max acceleration  | 2g |
| Laser Power | Sealed off CO² laser 40-200 watts |
| Laser Class | Laser safety class 2 (Laser class 4 with pass-through option) |