Technopress Vacuum Board Steam Irons KER 5
Machine Zone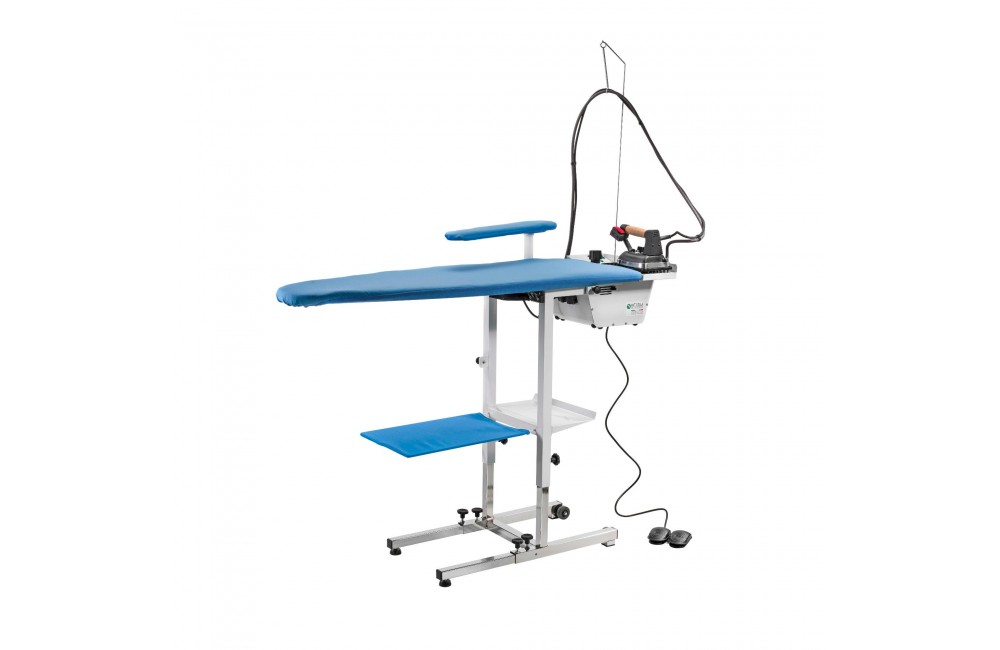 Vacuum Board Steam Irons
Technopress KER 5
The powerful vacuum and heated ironing board holds a garment firmly in place whilst speedily removing the steam by pulling through the workpiece and gives a long-lasting and professional finish.
High quality build, height and temperature adjustable, a substantial 3.4 litre boiler that allows for a continual steam supply, a manoeuvrable sleeve arm and a foot operated vacuum treadle are features that together make this machine easy to use whilst delivering a top-quality finish.
The Vacuum Board Irons are accessible to all members who have passed an assessment for them and are some of the shared access studio machines.
Price List
This machine is available at no cost as part of a fabric workspace booking. You will need to complete a safety assessment which covers all fabric machines. 
Technical Spec 
Please contact the office for details