Kepp Belt Grinder 150
Machine Zone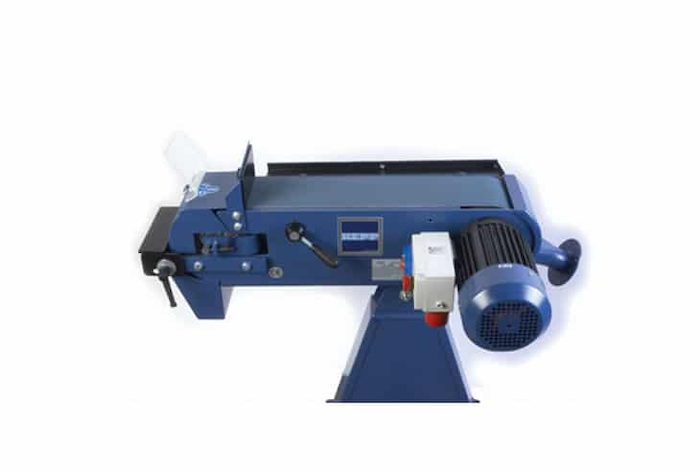 Belt Grinder
Kepp 150
The rate at which this machine can remove metal is phenomenal. A 50mm radius in 12mm steel plate can be achieved in 10 seconds. Skip trimming or burning and grind it right off with this extraordinary machine.
It has a highly rigid construction, great build quality and a powerful motor. A quick-change belt system, an adjustable working height, eye protection, emergency stops and a dust collection system make it safe, comfortable, and easy to use.
The Linisher is accessible to all members who have passed an assessment for it and is one of the shared access metalwork machines.
Price List
This machine is available at no cost as part of a metal workspace booking. You will need to complete a safety assessment on this machine.
Technical Spec 
Motor 3.6Kw
Belt Speed 37m/s
Belt Size 150 x 2000mm
Length 1000mm