Lathe Union Graduate
Machine Zone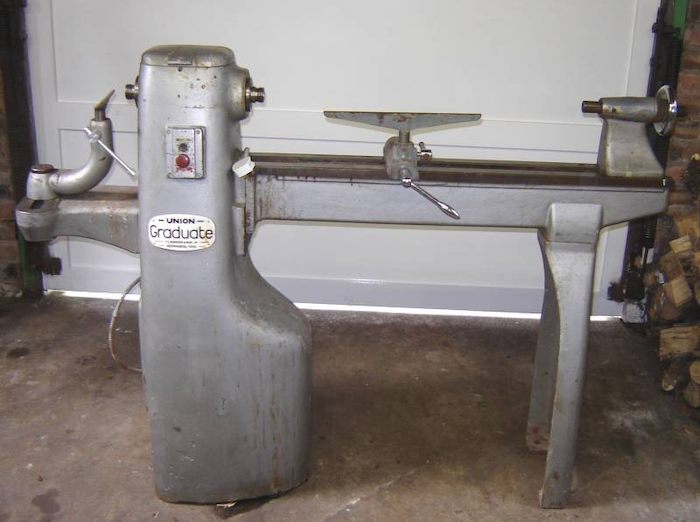 Lathe
Union Graduate
Regarded as a classic, the Graduate is a best in class for hand woodturning. Its cast iron construction means its stable, has very low vibration levels and runs quiet. The well-proportioned main spindle 40mm diameter supported on 80mm diameter deep groove ball bearings with 1.5" x 6 tpi threads give reliable rigidity to face plates and chucks.
The Lathe is accessible to all members who have passed an assessment for it and is one of the shared access woodwork machines.
Price List
This machine is available at no cost as part of a wood workspace booking. You will need to complete a safety assessment on this machine.
Technical Spec 
Please contact the office for technical information