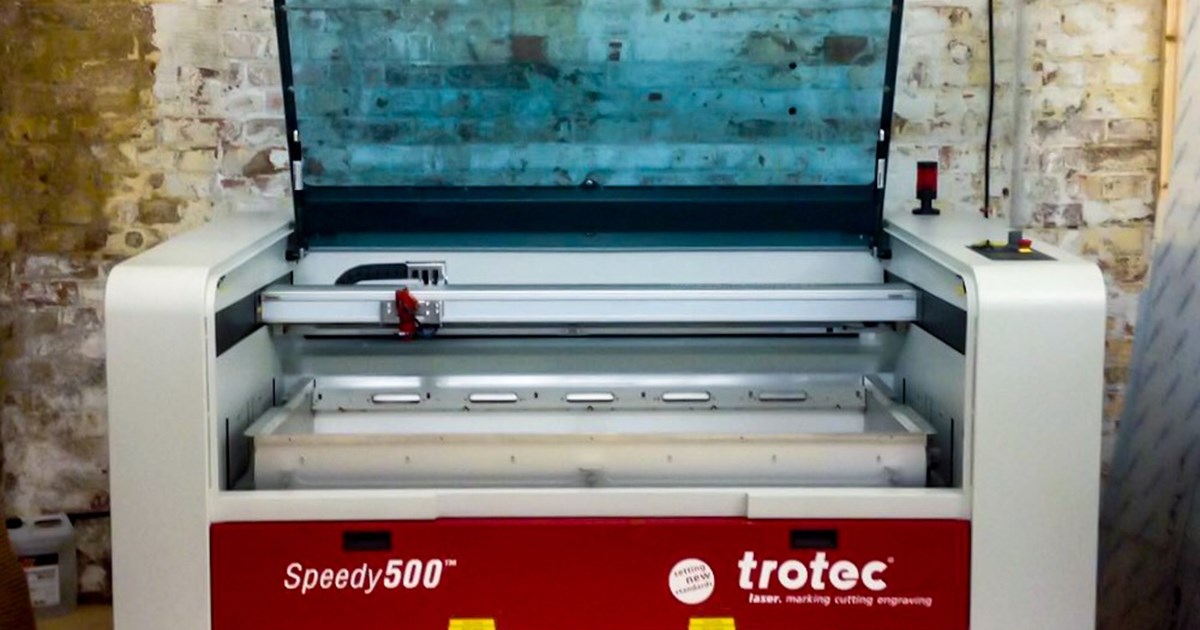 Go Create. Laser Cutting boosts creativity and efficiency for makers.
Makers are establishing new businesses, diversifying their portfolios and increasing efficiency thanks to simple to use, start of the art laser cutting and engraving technology.
From cutting acrylic signage to theatre and event props, adding delicate details to textiles and engraving top of a fine dining tables, laser cutting and engraving means greater efficiency and creativity. The technology allows new design and business ideas to be tested without high costs.
At Building BloQs our top-of-the-line Trotec SP500 laser cutter is helping members, new and established, expand what they can do. And what they can offer their clients.
Designer Claire Spake credits Building BloQs in the creation of False Friends, a new venture she runs in collaboration with jewellery maker Liz Chan. The business pokes fun at the fakery of social media via quirky perspex charms made entirely by laser cutter.
"I'd been coming to BloQs for almost six months when they got the new laser cutter," says Claire. "I was so blown away by what it could do I called Liz and together we came up with the funny charm idea.
"Staff at BloQs have been amazing at helping us get started and we have been thrilled with how well the business has done so far. The precision, efficiency and quality of the laser means we can charge a fair price for our product, and we can think about developing our range into other exciting and complex materials."
Building BloQs is London's largest open workshop. From £23 a day, pay-as-you-go membership at BloQs offers access to professional workshop space to work in wood, metal, textile, paint, laser and CNC.
Cut and engrave a huge range of materials with our Trotec SP500 Laser Cutter:
- Acrylic
- Glass
- Laminates
- Leather
- Paper
- Plastics
- Stone
- Textiles
- Wood