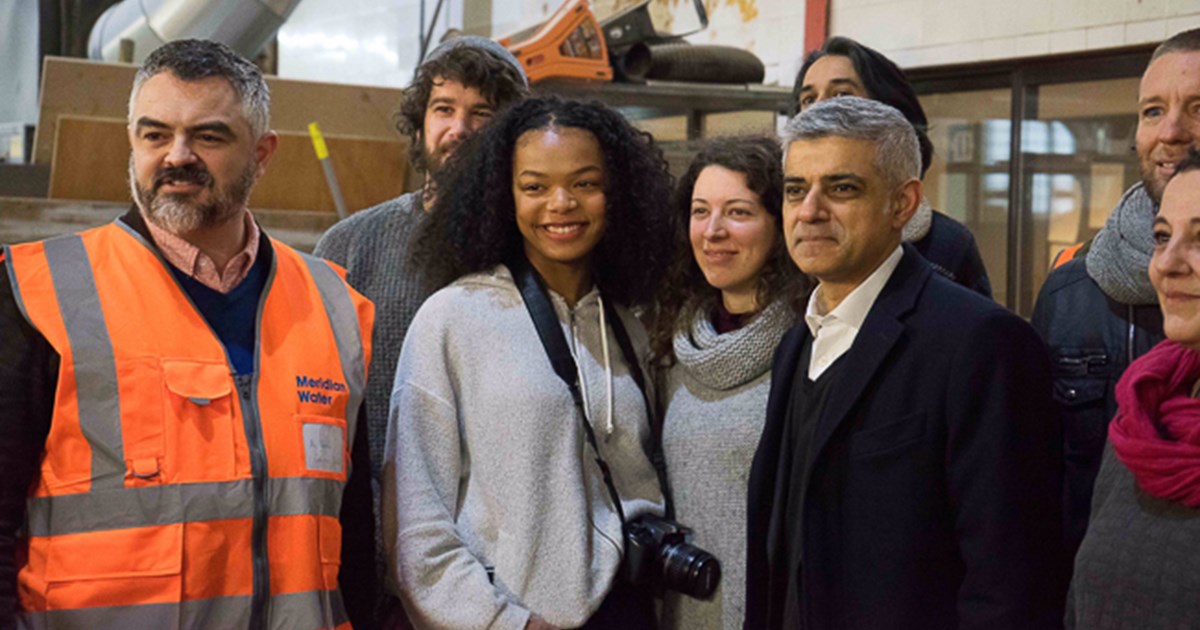 Sadiq Khan - Mayor of London visits Building BloQs
Last week we were rather chuffed to welcome the Mayor of London, Sadiq Khan for a visit to Building BloQs.
The Mayor was in Edmonton to see Meridian Water starting to take shape - Enfield Council's £6bn regeneration site which will see the delivery of 10,000 new homes and 6,700 jobs.
Visiting BloQs, the Mayor was given a tour of the workshop by Al Parra. Meeting members and the team, Sadiq learnt of how we offer flexible and affordable workspace to a diverse community of freelance makers, small businesses and designers in London. He also heard about our plans to move and offer a broader range of facilities to help more makers explore ideas, innovate and establish careers. He even offered to come and open our new home, so we look forward to welcoming him back!
As part of the visit, member Ollie Morrison, a graduate of Fine Woodwork from the Building Crafts College, was commissioned to design and make a gift for the Mayor - his brief to create something practical and made from recycled materials.
Taking off-cuts from the workshop he made a desk tidy that represents the new home we will be moving to at Meridian Works - a site that will house a growing community of creative businesses at Meridian Water.
Our new 30,000 sq ft workshop space at Meridian Works is supported by the Mayor's Regeneration Fund and is in collaboration with Enfield Council.