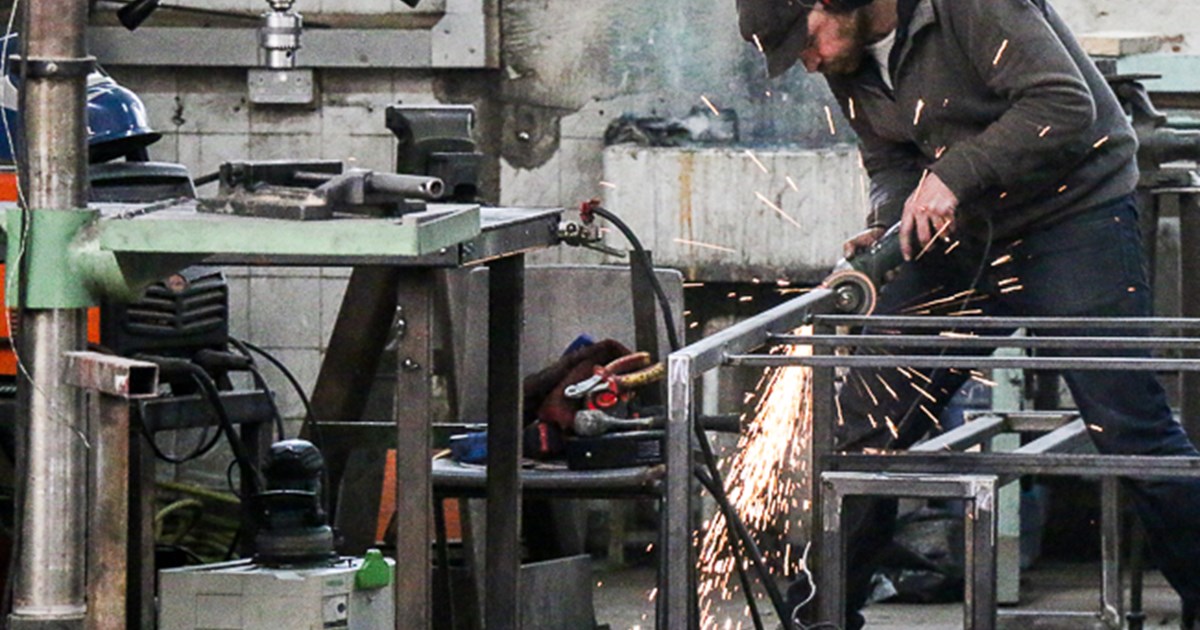 The ideal workshop for freelance metalworkers
For London's freelance metalworkers, open workshops offer an appealing combination of affordable access to professional kit and a network of contacts and opportunities. In a city where workshop space is increasingly limited and expensive, these spaces provide a solution.
In his third decade blacksmithing in London, Stuart Watson has seen first hand how the city has changed - "In terms of its workshop space, London is unrecognisable. The places I knew - the spaces that were affordable - they've been demolished."
He adds "At Building BloQs you can take on sizeable projects without the pressure of having to commit to an annual lease and there's people around who clearly know what they're doing. It's a different way of doing things but Building BloQs' workshop space serves a purpose."
Based at Building BloQs, Joe Buckingham - The Gentleman Blacksmith has benefitted from the network it creates - "It's an ecosystem, I've made a lot of contacts through BloQs. If I've got 20 regular clients and someone else has the same number in another discipline then suddenly we're sharing 40 contacts. It's handy, things just grow."
Building BloQs is London's largest open workshop with professional space and equipment to work in wood, metal, textiles, paint and CNC.
Pay-as-you-go membership to the Building BloQs Metal Workshop gives you access to a workbench, 240V + 3 phase power, extraction, and the use of a full range of industry standard metalworking machines:
- Cut Off Saw
- Portable Chop Saw
- Mig Welder
- Tig Welder
- Arc Welder
- Oxy Acetylene
- Plasma Cutter
- Pillar Drill
- Vertical Bandsaw
- Lathe
- Forge
- Pedestal Grinder
- Fly Press
- Guillotine