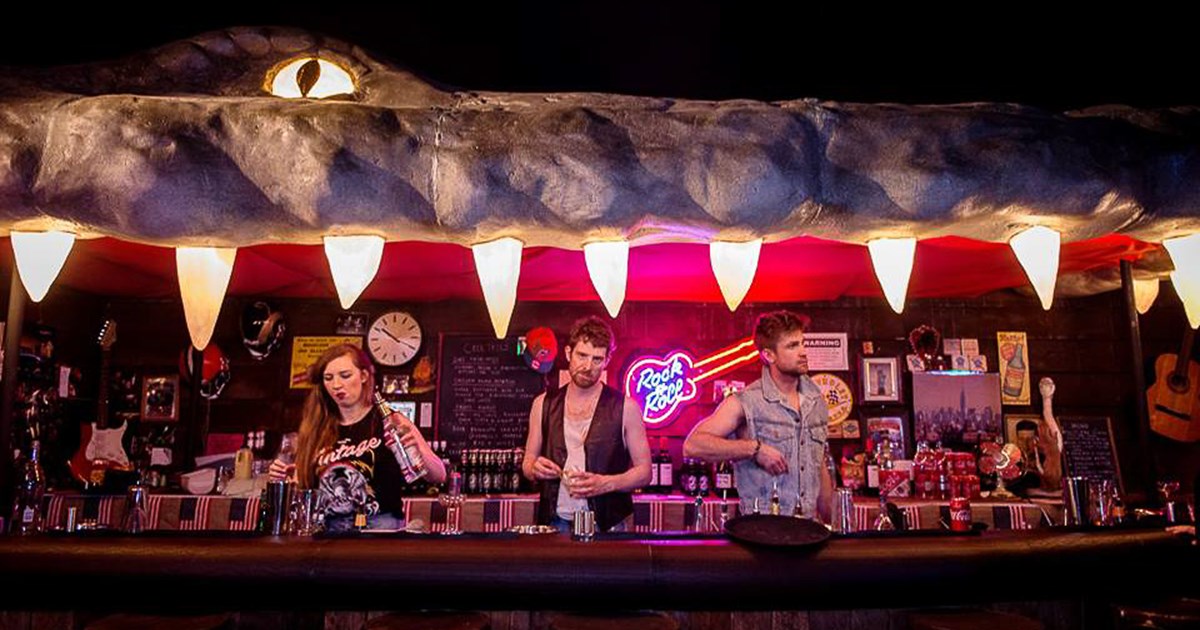 Offset Studios Props-Sets-Events-Arts
In 2016, Hebe George and Zekan Cemal came together. Hebe, a designer, and Zekan, a carpenter, were both working in the creative industries: designing and building sets for shows, events, productions and festivals.
Their collaboration morphed into Offset Studios, a design and build company that has a lot going for it. A string of happy clients, a reliable pool of freelance friends, and an open workshop that offers everything required to finish their design commissions.
"We started a company in early 2016 without a very specific direction," says Zekan, an English Literature graduate who has been working freelance in creative industries since 2003.
"We just thought we'd put the word out and see what work comes in. Our first job was a small children's show at the Southbank Centre; after that we did a few more theatre shows; and by the end of last year we were worked for The Museum of London and Google. This year, we've done a few big corporate events including AirBnb, Facebook and Amazon Prime." 
Today, brand and corporate culture - particularly in cities - is utilising the talents from the creative industries - such as the theatre world - to create big installations, immersive and experiential activations and elaborate event scenery.
Dealing with clients who have big wishlists and budgets is a nice problem to have, especially for a business in its first year. Through Building BloQs, not only is Offset Studios able to take advantage of the space and the buzz, Hebe and Zekan have skills on tap to ensure no job is impossible.
"I can take the workshop and adjust it as I need," says Zekan. "I can take a job that's quite small, so one bay would work. But for a bigger job, I'll need a lot more space - and a lot more stuff.
"The second thing - apart from the workshop cafe - is BloQs has a really good variety of departments to work with. It's got metal work, wood work, textile, CNC, spraybooth, the laser cutter ...
"The third is in finding skilled people to work with. At the moment there is only two of us and we don't have the skills or capacity to do it all. At Building BloQs, finding someone to help us is as straight-forward as talking to people and asking what they're making. If you need someone with a specific skill it makes sense to put it through someone who you know; who's work you've seen seen and who you know you can get along with. 
"Collaboration is especially rewarding because you don't only get to contribute to a common goal, you learn something from the other skillset. It's satisfying: you give as much as you take – and that's how it works."
Having advocates like Zekan behind the Building BloQs workshop is important. Zekan has his own experience of running an arts and maker workshop in north London - so he knows the spatial and budgetary challenges facing makers better than most.
"We had a venue based arts centre called Stoke Newington International Airport for about six years," says Zekan. "We put some studios in and we rented them to a variety of creatives.
"We opened our doors to anyone who had an idea. It became a platform for partnerships and collaboration: we created events and a few shows which we showcased internationally and it was quite exciting.
"But we lost our building and that was the downfall of the adventure. We had six years of great fun - I'd like to think a lot of people made use of it and benefited from the cross-pollination of art forms, from experimental music to film; to live art; to fringe theatre; to costume design; to art classes. 
"It was a non-profit and the way rents were going it wasn't sustainable. There isn't that space for people now. There just isn't. I know every generation says it was different in the old days but I just don't hear about those places any more." 
For Hebe and Zekan, Offset's first steps have all been positive. With an array of projects in the portfolio and having just won a commission at the V&A they are set for an exciting journey ahead. With the support of Building BloQs members and the ability to develop their work with an array of materials on offer at the facility, this fledgeling company, with the help of others, is designing a bright future for itself.